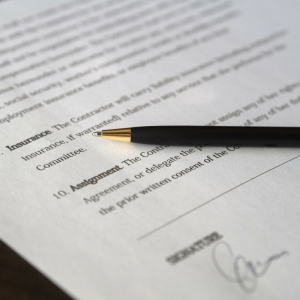 For attorneys and legal assistants, creating and generating client (custom) documents is a must.  2B-LAW 365 users can now generate customized documents from any record with just one click!  This includes Microsoft Excel and Microsoft Word.  No more "Find and Replace" or mess with clunky mail merge in Word!  Instantly create contracts, letters, invoices, motions and more by using your own pre-defined templates within the legal management software.  2B-LAW 365 is built on Dynamics 365 and integrates with Office 365.
This new feature offers tons of benefits:
Save time and headaches by generating the document in just one click
Reduce the potential for errors
Standardize frequently-used documents across the whole organization
Eliminate duplicate data entry
The process is simple.  First, firms can create Word and Excel templates for frequently-used documents using a built-in wizard.  Users can then navigate to the specific record (a matter, a contact, a potential client, etc.) and select the document they need.  The document will then open as a downloaded file that can then be edited, printed, emailed, shared, etc.  Access to these documents and templates is permission-based, so firms can specify who should have access to this feature and who can edit the templates.
Using 2B-LAW 365 for their legal management software gives firms the ability to track the documents, notes, expenses, and time for each case consistently. The integration between Microsoft Dynamics 365 and Microsoft Office 365 provides a secure and centralized system to manage all matter and case activity from the initial phone call through the closing of the case.
Simplify your matter and client management by enabling legal professionals and administrators to work securely and collaborate from any device, anytime. For more information about 2B-LAW 365, click here.