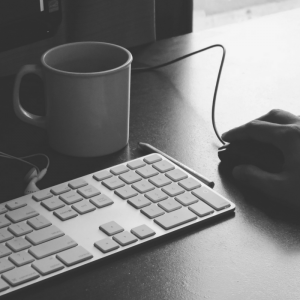 One firm's path to 2B-LAW 365
There was a special sense of urgency behind Frier Levitt's recent search for an updated & improved legal management software system. "We'd stored so much data in our previous platform, we were very close to crashing it," explains co-founding partner Jonathan Levitt.
At the same time, continues Project Manager & Client Liaison Bianca Cocco, the firm's leadership had built a list of core requirements their old system (Time Matters) simply couldn't meet. "The main thing was, we wanted a cloud-based CRM solution that works within the Office 365 environment. We also wanted a system that could be customized to fit the way we work." Moreover, given its primary practice areas, the firm needed a solution that was HIPAA-compliant.*
About Frier Levitt

Headquartered in Pine Brook, NJ — with a second office in New York City — Frier Levitt is a boutique firm providing specialized legal services nationwide to healthcare, pharmaceutical and life sciences organizations. The firm's 25+ attorneys, and 10 staff, manage roughly 1000 active matters.
"We're always monitoring a lot of cases at any one time," says Levitt. "When we make promises to clients, it's critical for us to deliver. When a client calls and wants to know the status of a case, I don't want to search through hundreds of emails for an answer."
The search for a solution stops at 2B-Law.

In addition to a more robust system for inputting data and tracking time & billing, Frier Levitt wanted a collaborative way to manage matters across the firm. "We'd already looked at about ten different systems by the time I found 2B Solutions," Bianca remembers. "2B-LAW had as many key features as any other solution we reviewed, and it was built on Microsoft Dynamics CRM. So we scheduled a demo, and we were floored.
"Ultimately, what set 2B-LAW apart from everything else was 2B Solutions' willingness to customize it for us. We've made several customizations, and they've been great about handling them very quickly. They even showed me how to make a lot of the back-end changes myself — which has been incredibly helpful. And time efficient."
New Insights. In record time.

Prior to launch, 2B Solutions' team helped Frier Levitt export their data from Time Matters into 2B-LAW — then set up tailored reports. Reports, Jonathan notes, that yielded an impressive new level of drilled-down insights.
"After we launched 2B-LAW, I challenged Bianca to run a report of every engagement letter sent in the last 60 days — by industry, date sent, if and when we followed up, the lead source, and a lot of other criteria. She was able to run the report with everything I asked for in a matter of minutes."
Streamlined project and matter management

2B-LAW automates many of the processes and workflows Frier Levitt had in place — making the firm more process- and task-driven. Partners and staff can now assign matters quickly & easily, and get instant alerts & notifications when updates are made to cases they're working on.
Efficient, collaborative client service

Frier Levitt partners, attorneys and staff now share and access real-time information on matters — from anywhere. With everyone collaborating to keep cases updated, when clients call attorneys with questions, they routinely get answers on the spot — without having to wait for other team members' input.
Improved management intelligence

2B-LAW also gives Frier Levitt's partners deeper insights into their attorneys' performance. Enabling them to make better strategic decisions for the firm.
More enhancements in progress

The firm is working with 2B Solutions on additional system enhancements. "Now that our attorneys can see the possibilities with 2B-LAW," says Bianca, "they'll routinely email me new suggestions and requests."
The bottom line is, well, the bottom line.

Jonathan continues, "2B Solutions has been amazing. They've really listened to what we needed, and tailored the system for us. Having 2B-LAW has been great. Especially for those of us supervising matters and other attorneys. Now we can all work together to serve our clients much better than we could before. Not only that, if we add just one more client this year, the system pays for itself."
Which brings us to the firm's new Lead-Management system: 2B-LAW lets the firm manage potential client opportunities within a single, centralized system. Now they can quickly enter leads, assign responsibilities, track interactions and schedule follow-up activities. Leads are no longer being dropped, and revenue is up. In short, 2B-LAW is paying for itself.
*CLICK HERE for details on Microsoft's HIPAA-compliance standards.