Legal Software. Simplified.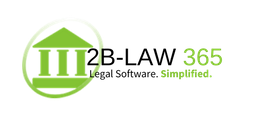 2B-LAW 365 Free Trial
To start using 2B-LAW 365, you must have a provisioned instance of Microsoft Dynamics 365 Customer Engagement. If you do not, you can request a trial of Dynamics 365 CE by going to https://trials.dynamics.com/Dynamics365/Signup/.
Once your trial of Dynamics 365 CE is ready, you can go to Microsoft AppSource and choose Free Trial on the 2B-LAW 365 page for an automatic installation OR If you would like to have the 2B-LAW 365 solution file emailed to you along with a trial key and user guide which includes installation instructions, please fill in the form below and submit.