Our add-ons enhance your NCR Counterpoint investment.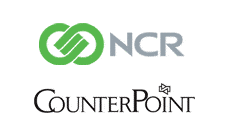 NCR Counterpoint Solutions
2B Solutions has been providing solutions that extend NCR Counterpoint for over a decade. These range from mobile applications which run on rugged barcode scanners and have offline capabilities to integration services with e-commerce and CRM systems. We are constantly adding additional features and enhancements to all of our products and services. We enjoy working with Counterpoint partners as well as end users.
NCR Counterpoint Solutions
2B-Inventory is an inventory app which allows you to do item lookups, physical count, receiving, transfers, purchase orders/requests, inventory adjustments, label printing and more. All of your inventory in the palm of your hand.
2B-Sales is a mobile sales order app which allows offline order taking for all payment types other than credit card processing. Signature capture and mobile receipt printing available too.
2B-Picking is a mobile picking app which gives you online picking capability for tickets and orders. Use for mobile order picking verification.
2B-PriceChecker runs on a Zebra (formerly Symbol) kiosk and gives your customers the ability to scan an item to verify price and optionally print the store information, date of scan, item, description, price and barcode. Give your customers instant access to item information.
[/bg_collapse]