Need a way to manage critical business data in the field? We have just the thing.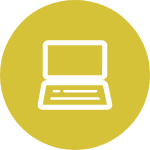 Custom solutions can connect your business resources in ways that save you time and money.
Custom solutions for Microsoft Dynamics 365 as a platform that, along with customization and our mobile app development know how, allows customers to manage basically anything. Custom solutions take business practices far beyond traditional customer-centric Dynamics 365 functionality. A solution that understands what makes your business thrive, what information needs to be tracked, by whom, and how it needs to be displayed and leveraged to facilitate better business decisions.