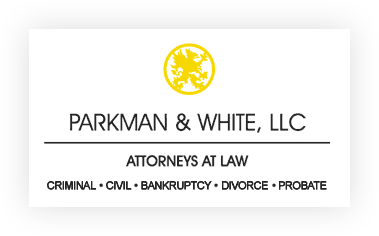 Parkman & White Law Firm Improves Case Management and Financial Control with Microsoft Dynamics CRM
Parkman & White, LLC, is a national law firm established in 2003 by attorneys and managing partners, Jim Parkman and William White. The legal duo joined forces to provide clients sophisticated representation with a focus on federal criminal defense cases. After a decade of success, Parkman & White expanded its practice areas to include civil cases, bankruptcy, divorce and probate. Today, seven attorneys and three support staff serve clients from offices in Birmingham, Alabama, and Dothan, Alabama.
SITUATION
A recent expansion of Parkman & White's practice areas and attorneys welcomed many new clients to the firm, but it also brought a multi-faceted set of challenges. With an increase in the volume and types of cases the firm was handling, and no centralized system for managing and tracking information, there were critical inefficiencies to address.
Accurate and timely billing is imperative to the firm's bottom line, and was a major area of concern. On a criminal defense case, a client pays a retainer upfront which is kept in an escrow fund. Each attorney is responsible for tracking every hour and expense, which gets deducted from the retainer or billed as an add-on to the retainer. With some cases spanning several months or years, receipts would get lost or forgotten, resulting in lost revenue opportunities for the firm.
"Our attorneys were using manual methods for tracking their time expenses and managing client records which caused some serious issues for us. There were delays in getting information back to our administrative staff for billing and our partners couldn't effectively track case and attorney performance. We really needed to automate the entire timekeeping process," said White.
Every two weeks, the firm's bookkeeper would have to track down attorneys to submit their time so funds could be transferred between accounts for payroll. Additionally, there was no easy way for attorneys working between both offices to track the jurisdiction of each case as required for tax purposes.
Other challenges spanned sales, marketing and analytics. Parkman & White had no dedicated sales staff to handle incoming calls from prospective clients. Quotes and case notes were written down, but when that client was ready to proceed, staff had to sort through mounds of paper and files to find what was quoted. Adds White, "With our new practice areas, we were naturally spending more marketing dollars to promote those lines of business. We couldn't track the success of our efforts or see our return on investment and needed better reporting and analytics across the board."
SOLUTION
In 2013, William White started looking for a solution that could drive and sustain the new efficiencies their growing firm needed. He began by interviewing a couple of businesses who specialized in systems for legal firms and found them to have much of what he was looking for, but with a hefty price tag.
"I knew a little about Microsoft Dynamics CRM from my work with another firm. They were using it successfully so I started researching local companies that could build a customized CRM system for us that would be as good, if not better, than the expensive boxed solutions," said White.
In August 2013, White chose 2B Solutions to configure and implement Microsoft Dynamics CRM Online for the firm. The project began with several conversations about the goals and objectives of the firm to ensure their CRM system was tailored to their exact requirements. They also chose to implement Microsoft Office 365, giving them a fully integrated cloud-based solution that met all their needs and more.
Attorneys and administrative staff were thoroughly trained and the firm was up and running by October 2013. With a familiar Microsoft environment and simple user interface, everyone was on board quickly and has replaced time-consuming manual processes with new point-and-click automation.
"Choosing Microsoft Dynamics CRM and 2B Solutions was absolutely the right decision for us. Compared to the other specialized systems we evaluated, we essentially got a custom solution that gives us more benefits and at a savings of more than $15,000 our first year alone. Plus, to customize the other systems we would have had to pay an hourly rate on top of their base price," said White. "There is a real need for this kind of solution in the legal industry and I would absolutely recommend Microsoft Dynamics CRM and 2B Solutions."
Learn more about 2B-LAW!
KEY BENEFITS
Real-time Visibility Across the Firm
Managing partners are thrilled with the new reporting and analytics capabilities they have with Microsoft Dynamics CRM. 2B Solutions built several new report templates and custom dashboards so partners are just a click away from the real-time intelligence they need. They can quickly monitor and view a wide range of information, such as attorney activity, cash flow, expenditures vs. revenue, profitability by practice area, and much more.
"Any time we needed a detailed report before, we would have to ask our accountant to do it for us. Not only did we have to wait for the information, it cost us at least $100 every time we needed a report. What used to take an hour now takes five seconds," said White.
Automated Time and Expense Tracking
Busy attorneys can access the cloud-based CRM system on the fly, making it fast and easy to enter time and expenses. Customized screens enable them to categorize each expense to a specific case, practice area or jurisdiction, and they can add any important case notes right away. The entire process has been made so simple, attorneys have traded in old manual ways and are using the new system exclusively.
Accurate Billing and Financial Management
With access to real-time information, the firm has been able to substantially improve their financial management. Billing, payments and payroll are accurate and timely and cash flow is more controlled. Managing the firm's escrow accounts and bank transfers is much more efficient now that administrative staff no longer need to track down attorneys for time and expenses.
Efficient Case Management and Client Service
Integration between Microsoft Dynamics CRM and Microsoft Office 365 provides a secure and centralized system to manage all case activity from the initial phone call through the closing of the case.  Emails, documents, quotes, expenses and more are easily accessible so attorneys and administrative staff alike can serve clients and manage cases faster and better than ever before.
Less Paperwork with More Organization
Gone are the days of sorting through and storing piles of paper and stacks of files. Electronic document management has resulted in a more organized and productive office that's a lot cleaner, too.
"2B Solutions really listened to what we needed and made it happen. In fact, they thought about things we never would have and continue to support us through any modifications or new reports we ask for." Adds White, "I've had some bad experiences with vendors in the past, but I have nothing but positive things to say about them."
Learn more about 2B-LAW!