Delivering a better quality of life.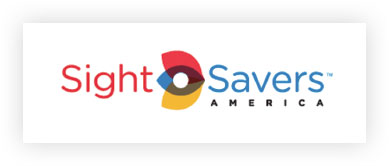 Children's Eye Care Follow Up Service Uses Microsoft CRM to Manage their Dramatic Growth
SITUATION
Sight Savers of Alabama's existing system could not efficiently keep up with the increase in their patient population as their services were expanded to treat more of the underprivileged children throughout the entire state of Alabama. "When we went state wide last year, our patient load tripled from under 6,000 to over 18,000 new children or a 300% increase" says Lisa Maher-Dietz, Program Manager of Sight Savers of Alabama. As they continued to grow after this expansion, the need to have a web-based system that could efficiently handle the dramatic increase was crucial. "We will have close to a 100% increase in the number of children added to our database this year" Lisa continued.
Sight Savers sought a web-based system to manage their patients and streamline their patient flow by automating data input and many other daily tasks.
"Microsoft CRM 3.0 has extensive customization capabilities" says Jeff Cross, President of 2B Solutions. "This enables business of all industries and companies like Sight Savers of Alabama to have an application built around their business with flexibility for incorporating future change" he adds.
SOLUTION
Sight Savers of Alabama chose Microsoft CRM 3.0 and 2B Solutions' CRM customization skills to meet all of their patient management needs.  Benefits For Sight Savers of Alabama, the new customized Microsoft CRM solution has streamlined much of the repetitive portions of entering patients into the database and eased the management of the complex referral process. By implementing CRM, Lisa estimates that "the potential exists for us to work at least 35% faster."  Accountability to its donors is critical for all non profit organizations and by using Microsoft CRM, Sight Savers can now easily modify and produce reports with speed and accuracy. "Monthly reports used to take me several days to create.  Using the customized Microsoft CRM solution, I will be able to produce the detailed reports I need in significantly less time. That's huge!" Lisa exclaims.
Jeff Haddox, the Chief Executive Officer at Sight Savers of Alabama, continues "When our company's client base tripled in the course of one year, 2B Solutions responded with a CRM solution to meet our expanding data management needs.  The customized database recently implemented immediately eliminated hundreds of data-entry hours, resulting in a measurable increase in productivity. CRM's integration with other Microsoft products moves us toward a paperless office. 2B Solutions met our challenge to update the way we gather, store, and report data. Their ability to tailor the Microsoft CRM packaged product to our specific needs demonstrates 2B Solutions' commitment to their customers."