2B-Inventory Android - all your inventory in the palm of your hand.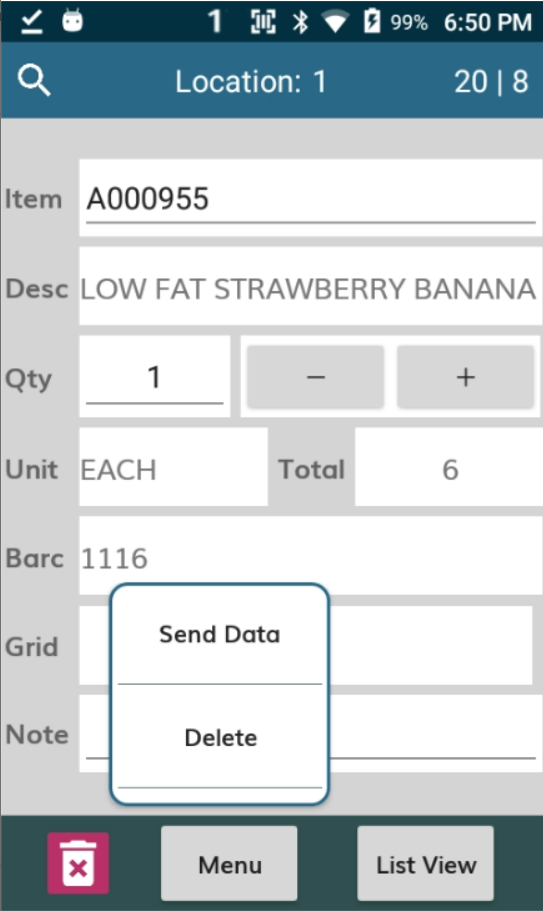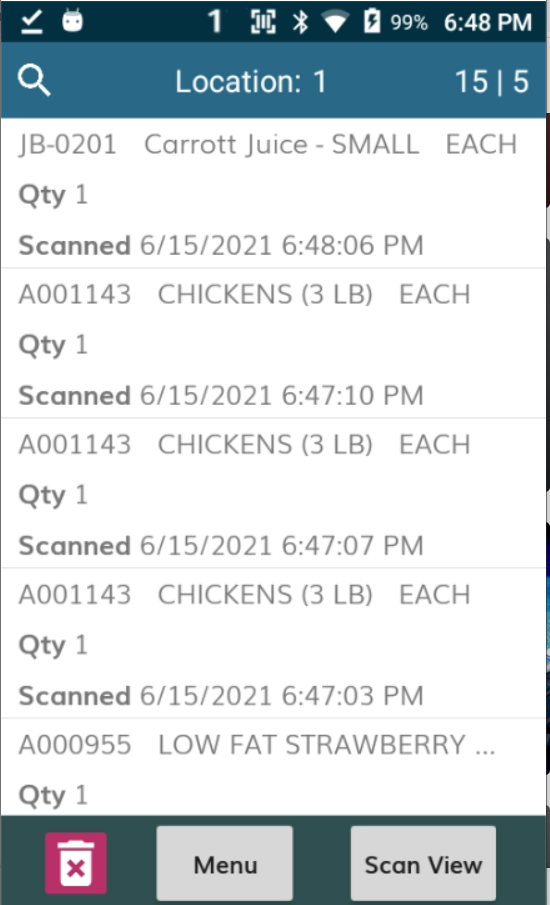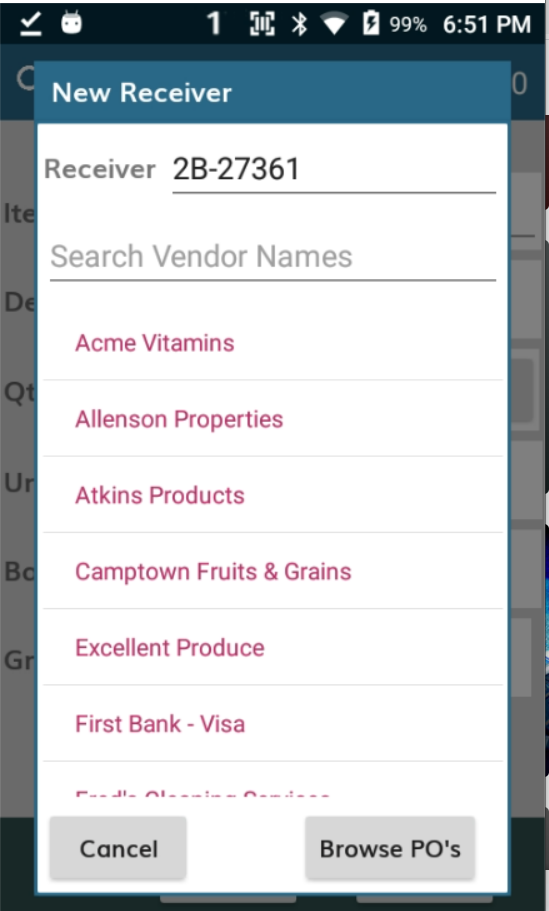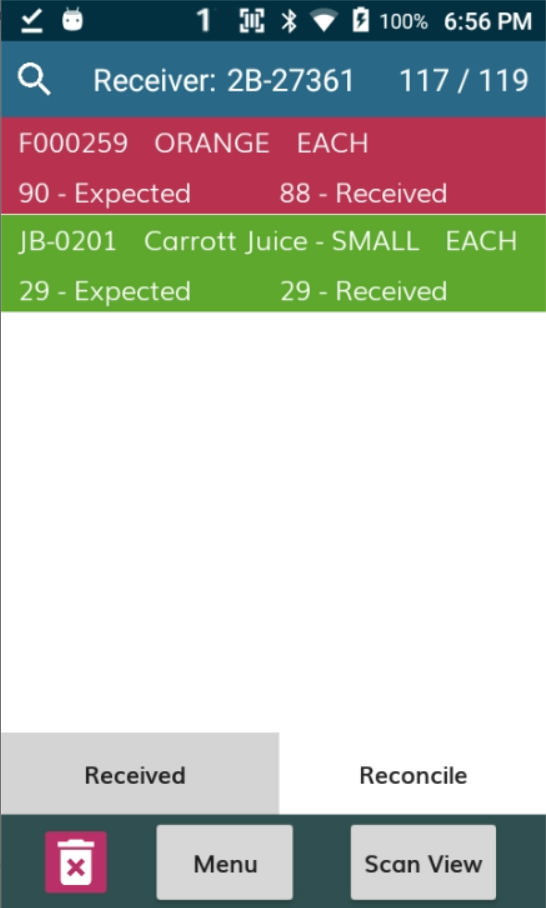 2B-Inventory Android
Introducing 2B-Inventory Android, a cutting-edge mobile inventory management solution for NCR Counterpoint running on new Android rugged scanning devices from Janam and Zebra. With an intuitive interface and seamless integration with NCR CounterPoint, this mobile inventory management solution is the perfect tool for any retail/warehouse looking to streamline the operations, improve accuracy and boost productivity.
Here is where functionality stands with our 2B-Inventory Android mobile scanning solution for NCR CP. We now have:
Physical Count - cycle or full inventory count
Receiving - with or without a PO
Transfer Out - create new Transfers
Item Manager - including label printing to a mobile Bluetooth Zebra printer
Picking - pick verify sales order; syncs with CP Order Management
Transfer Picking - picking of a Transfer Out
Transfer In - receiving a Transfer In at the To Location
Coming up next (no release date set yet):
Inventory Adjustments
Purchase Requests
Hold Tickets/create new sales orders
We also have a new 2B-PriceChecker app running on the Zebra CC600 Android kiosk.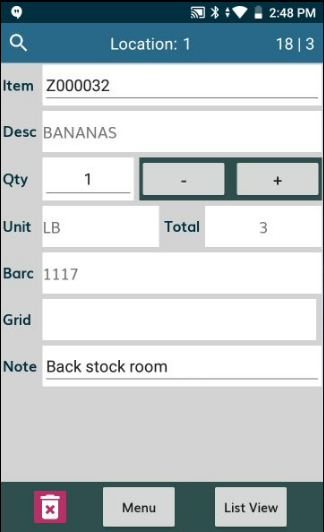 Physical Count
Save time and improve the accuracy of a physical inventory count. Scan, enter or search inventory items with 2B-Inventory to record actual store quantities.
Quickly send scanned information from 2B-Inventory to CounterPoint ready to run edit list to calculate differences in recorded and actual inventory.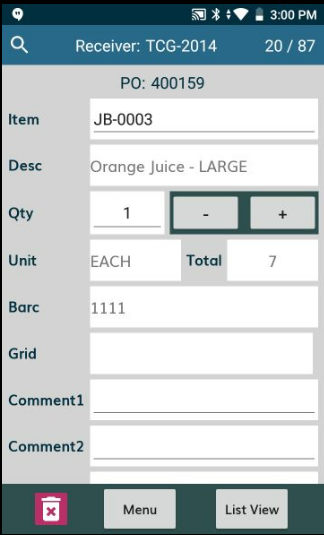 Receiving
Scan items (or manually enter item code) and enter quantities received (including serialized inventory).
Receive against purchase orders or from a vendor without a PO.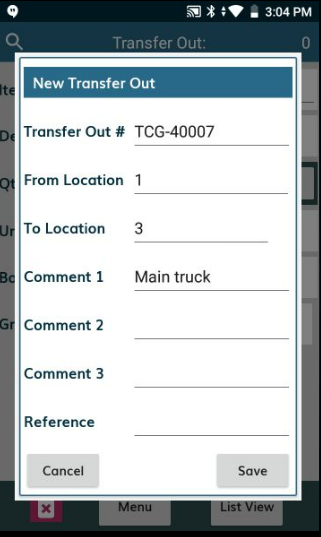 Transfer Out
Create new Transfer Out selecting the From and To Locations. Add optional Reference and Comments to the header.
Add items to the transfer by scanning a barcode, entering an item number or searching by description.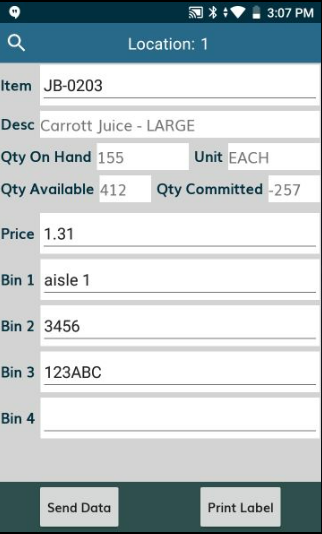 Item Manager
Lookup item information by scanning barcode or by using one of the various search options to view details such as Qty on Hand, Available and Committed.
Real-time lookup mode allows for lookups directly to the POS database.
Print item labels to a Zebra mobile printer connected via Bluetooth
Picking
Works seamlessly with Order Management in NCR Counterpoint to automate the process of picking verification.
User notified if scanned item is not on the order or if the entered quantity is greater than what is on the order.
Easily review Expected Qty vs. Scanned Qty. Under picked items are highlighted in red, fully picked are in green.
Option to send scanned order data to the Pick Verified, Pack or Release tab of Order Management in CounterPoint.
Transfer Picking
"Pick Verify" a saved (but not posted) Transfer Out.
Easily review Expected Qty vs. Scanned Qty.
Sending data edits item on the transfer to match scanned quantity – ready to Post.
Transfer In
Use Receiving to select Transfer In at the To Location.
Scan to validate items/quantities (similar to receiving against a vendor PO).